Very professional service with a friendly staff.





If you respond to their requests on time they are perfect!

Best mortgage experience ever! I will only use VU in the future for mortgages and only with Dave Michaud!





You're next!
Join the ranks of our 200,000+ Proud Veteran Homeowners nationwide.




We've never meet a team so willing to bend over backwards for you. The Veterans United Team made everything so easy to understand.




The loan rate was really good, they made sure to handle everything swiftly and professionally. They had our back throughout the process.


The only part of the process that was not smooth was figuring out the logistics of having a public notary come to the house to sign the documents. I believe its a learning process for everyone considering the pandemic (restricting ability to come in to offices) as well as all time low rates (surely creating a higher than normal home purchase/refinance processing).

You're next!
Join the ranks of our 200,000+ Proud Veteran Homeowners nationwide.

Happy customer




10/10 would recommend using this company because they are friendly, very communicative, and made the home buying process extremely easy for us.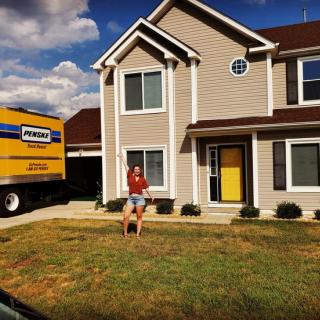 If you are considering a VA Loan company, look no further!I can't brag about Kevin Warren enough! He made my entire experience from beginning to end stress free and easy. He promptly answered all of my questions, explained in detail each step of the process, and kept an open line of communication via text messaging which worked best for me. I have and will continue to recommend Kevin and his team at Veterans United! Give this man a raise!