Read above about Alex Brown, very personable and helpful.









You're next!
Join the ranks of our 200,000+ Proud Veteran Homeowners nationwide.




I am a first time home-buyer and Veteran's United is definitely the way to go for Military Members! They made the process quick and easy and made me feel safe and confident that I was in good hands.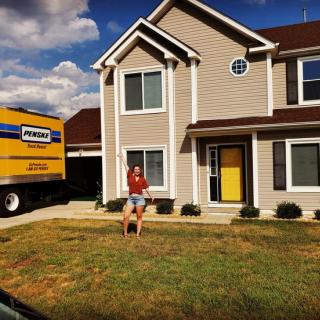 If you are considering a VA Loan company, look no further!I can't brag about Kevin Warren enough! He made my entire experience from beginning to end stress free and easy. He promptly answered all of my questions, explained in detail each step of the process, and kept an open line of communication via text messaging which worked best for me. I have and will continue to recommend Kevin and his team at Veterans United! Give this man a raise!

Veterans United Home Loans, was a very easy process from start to finish. I appreciated the explanations they gave for every section you completed. It was smooth sailing and I got a very low interest rate. in Virginia Beach, my Loan Officer Alex Brown and her assistant Gloria Davey, were so much help during the whole home loan process. If i didn't understand something, they always had an answer for me. Both are very knowledgeable on the process and how it works. I never once had to wonder what something meant. It was always well explained. I thank them so much for helping me, and being easy to work with. I also thank them for being a part of helping me get the home of my dreams. I can't thank them enough. They are greatly appreciated.

This was my first time buying a home. I felt that this experience was easy due to the people of VUH. They cared and it showed. They listen and they work with you. I really am happy about my home and I couldn't ask for a better team.

James was great and made my first time buying a house a VERY easy process. 100/10 recommend!


The process was easy and smooth. Would highly recommend to any vet looking for a loan. There were 0 issues with closing on time.

You're next!
Join the ranks of our 200,000+ Proud Veteran Homeowners nationwide.


Veteran's United was and is awesome. I'll be referring them to others


From the website to the people Veterans United provided an easy environment to achieve a challenging tasks. The websites easy interface and the kind a professional people who you work with are what make it so great.

Melissa is very professional and friendly. Ensured I got the best rate possible and made the process go flawlessly. Would highly recommend Veterans United. Ask for Melissa!!



If you respond to their requests on time they are perfect!