We've never meet a team so willing to bend over backwards for you. The Veterans United Team made everything so easy to understand.



The loan rate was really good, they made sure to handle everything swiftly and professionally. They had our back throughout the process.


You're next!
Join the ranks of our 200,000+ Proud Veteran Homeowners nationwide.
Happy customer

10/10 would recommend using this company because they are friendly, very communicative, and made the home buying process extremely easy for us.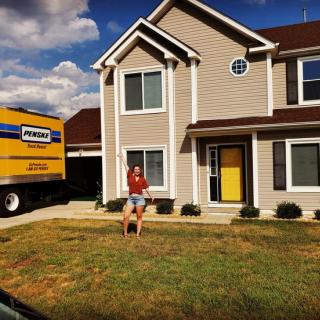 If you are considering a VA Loan company, look no further!I can't brag about Kevin Warren enough! He made my entire experience from beginning to end stress free and easy. He promptly answered all of my questions, explained in detail each step of the process, and kept an open line of communication via text messaging which worked best for me. I have and will continue to recommend Kevin and his team at Veterans United! Give this man a raise!







Excellent experience and process.

The whole entire process for getting my loan was quick, and everyone I worked with was super helpful, kind and understanding.

You're next!
Join the ranks of our 200,000+ Proud Veteran Homeowners nationwide.



I would recommend VU to all homebuyers for a smooth and streamlined loan process.

Veterans United has very knowledgeable employees who will work on your behalf. The market is forever changing and they are willing to advise you to do what is best for you even if they don't make money off of it. They are not just out for the $ they want you to be satisfied and comfortable. They truly are there for veterans and very knowledgable on VA loans (others as well). We had a lot of issues with the seller of the house trying to make us pay for things and they counseled us on several things that were not legal for seller to ask for. Kevin Warren and Tasha Dockery out of the Virginia Beach Office are a great team to work with and will take care of you to make sure you are taken care of. We recommend them to anyone who wants a loan team who has their interests in mind.

Buying with Veterans United was a great experience all around. Our loan officer James was exceptional! We can not thank him another for making the buying process completely seamless in regard to the loan process. He is truly a rockstar and we are forever grateful for all of his assistance!

VU offers a very streamlined process from application to closing.

You really can't go wrong with VU. Great rates, friendly staff, and easy to work with.
Many thanks to the Virginia Beach VU Team!